We were so blessed by Corey Robinson and Raul Membreño's visit in May and June. These two fine young men walked with me throughout our street ministry, accompanied us in hospital visits and even taught some of the men at Christland how to play American Football! It was a real treat having them here. Thanks to Corey and Raul and their families for encouraging them to come here.
Raul and Corey visited the Christland rehabilitation center in downtown Recife where they both spoke about persevering, Raul from his perspective as a medical student and Corey as an athlete.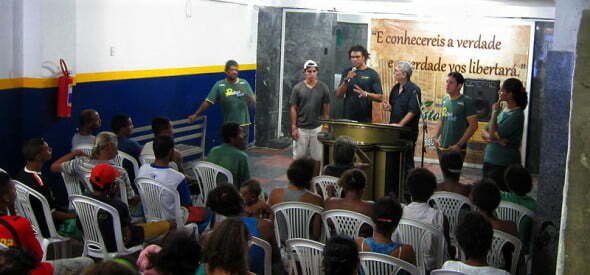 Raul and Corey also helped us in our worship and serving breakfast in the church in Derby Park.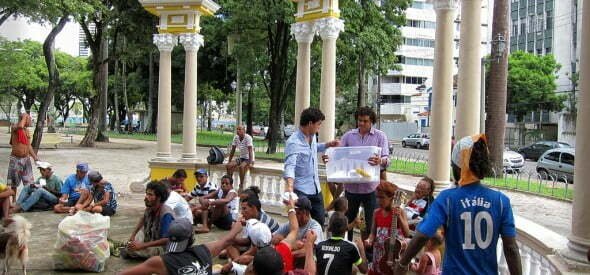 That same week we visited the Christland rehabilitation long term facility in Paudalho, interior of Pernambuco, where Raul and Corey taught the men there how to throw a Frisbee and play American Football (and in turn learned a few pointers on soccer from some excellent Brazilian street players!)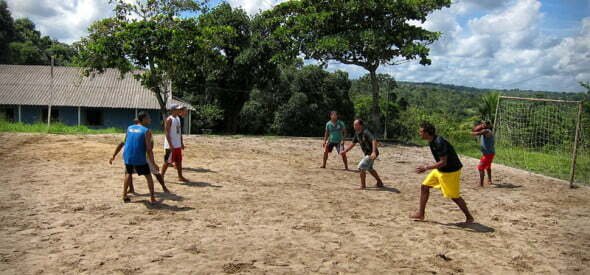 We also visited Soraia and Vitoria in the hospital where Raul and Corey prayed for Vitoria's recovery from severe asthma.