Below are some photos of our Jesus in the Streets Christmas Party. We gave out 80 packages of clothing (T shirts, shorts, a sheet and towel) and hygiene products to our homeless friends and family members of theirs living in nearby slums.
Normally we have 50-60 show up. We had prepared for 80 (I thought we were well prepared). Well, we were a little overwhelmed when the Lord sent us 120 men, women and children to celebrate Christmas with us! Thankfully, there was enough food for most everybody who came. After we had given out all the clothing packages we took names and I'm in the process of following up on getting donations for those we missed receiving a Christmas gift. Appreciate your prayers on that!
Christmas worship prayer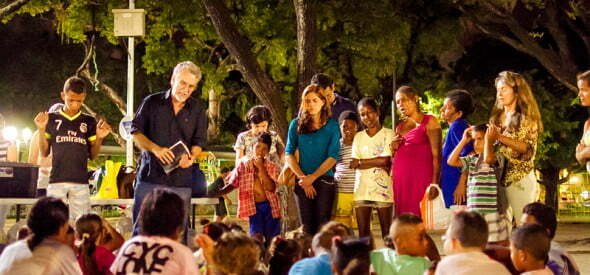 Our street friends

Sharing blessings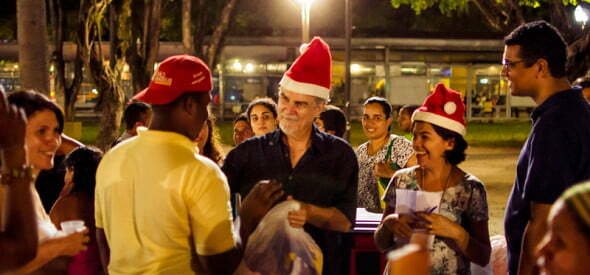 Sara, along with 5 of her brothers and sisters regularly attend our street worship and then go with us to Sunday School at the Boa Vista church.