Ever seen a picture of God's love? A few Sundays back in Derby park I left the adults and stepped over to the little playground where our sister Sandra Maria was teaching the children. Andreza started writing something in the ground, then looked up at me and asked, "Is that right, uncle Dennis?" (It's common in Brazil to refer affectionately to older folks as "Tio" (uncle) or "Tia" (aunt). I said "You sure got that right."
What Andreza had written on the ground was a heart symbol next to the words "God" and "Andreza". "God loves Andreza." Doesn't get much more powerful than that, does it?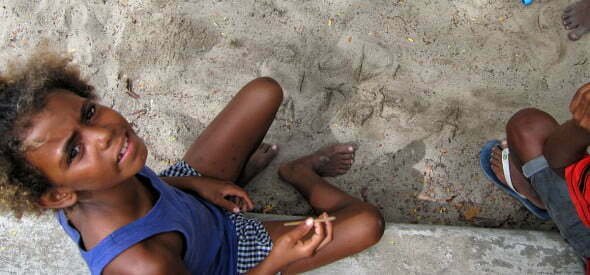 Pray for Andreza (9) and her sister Adrieli (11). We're trying to get both girls into a school reinforcement program managed by the First Baptist Church and Compassion International. If it works out it would be an incredible opportunity for them. And they need it. Both girls are already going some days to the stoplights downtown to wash windshields for change, and from there it's just a few steps to all the darkness you can imagine of street life.
The girl's mom and I had a good first meeting with the school coordinator yesterday (Wednesday). The school will be evaluating our request and, Lord willing we may have an answer today (Thursday). Pray both girls can get in and, if necessary, we can reschedule their regular school hours so they can go to the new school together. I'll keep you posted. And thanks for your prayers!